DT is down at the half vs Gothenburg but they are battling tough! Cardinals 17 Swedes 31. Let's go Cards!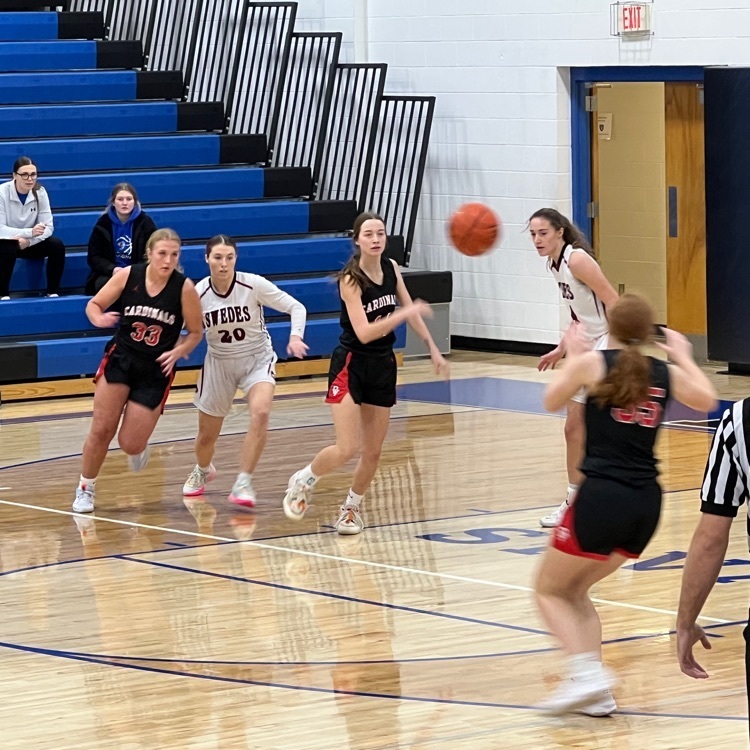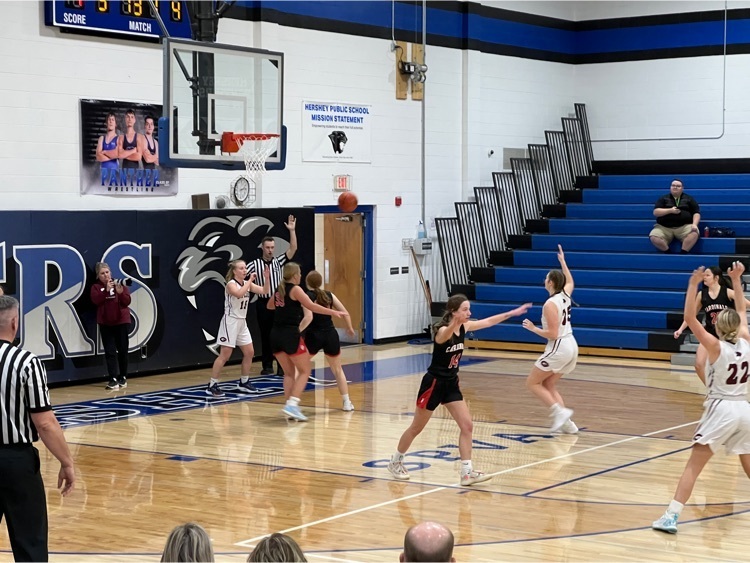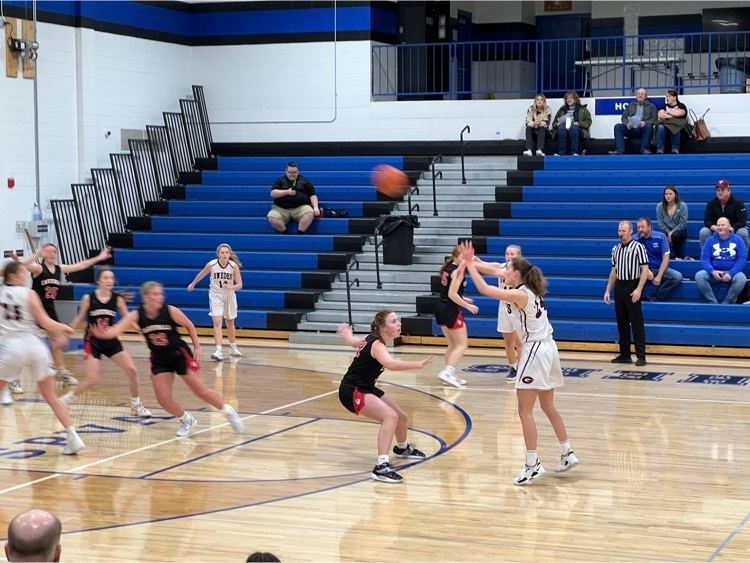 D-T Is Hiring: Secondary Business, Elementary Classroom Teacher, Head Volleyball, Golf and other coaching positions available. Join the team @DTCardinals! #TheCardinalWay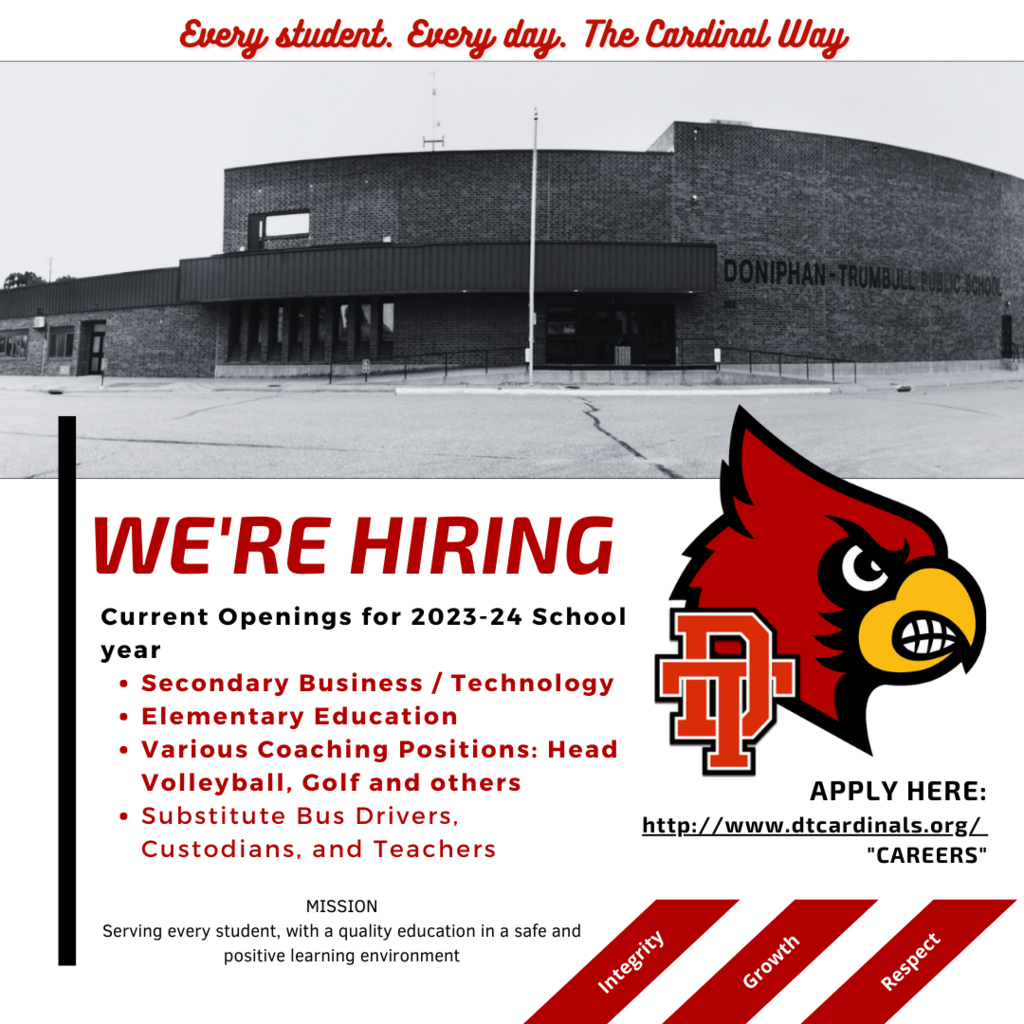 ‼️‼️ATTENTION‼️‼️ youth wrestling sign ups will be moved to TOMORROW (12/28) from 6:30-7:30 pm in the wrestling room.

The boil order at Doniphan-Trumbull Public Schools and in the Village of Doniphan has been lifted. Thank you to the Village staff who have supported everyone during this process, your work is noticed and appreciated. #TheCardinalWay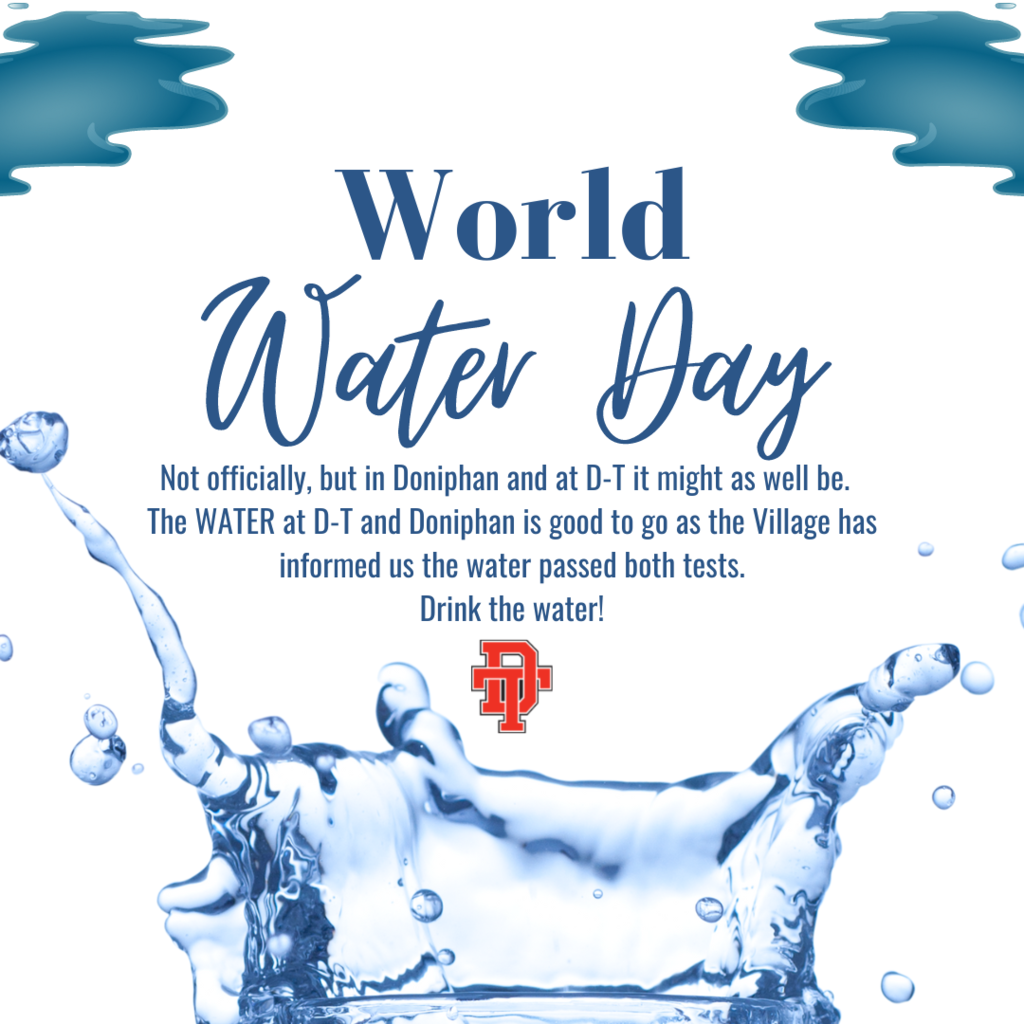 December 21, 2022 **EARLY DISMISSAL: Doniphan-Trumbull Public Schools will be dismissing school at 1:00 PM Wednesday, December 21st, 2022 due to incoming winter weather; no evening activities or practices will occur. After consulting with the National Weather Service in Hastings and Hall County Road Department, the decision was made to let classes out early on Wednesday, December 21st. This provides the best opportunities for all of our students and staff to get home in the safest way possible. While we realize this isn't the most convenient for our families, the safety of our students, staff, and families is our first priority. Please stay tuned for any additional changes or updates. We will continue to monitor the forecast and consult with Hall County Road Department and the National Weather Service.**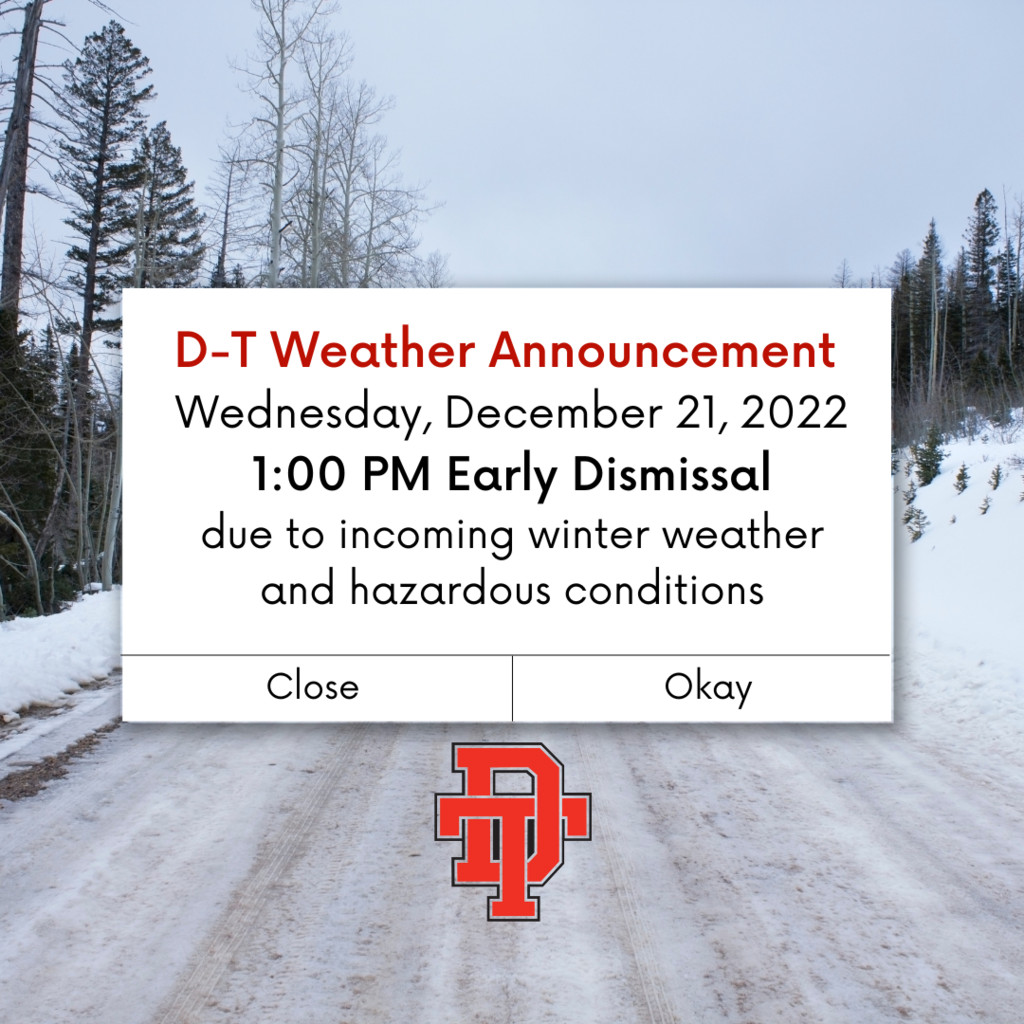 Due to the forecasted blowing snow and dangerous wind chills; D-T has canceled their teacher in-service for December 22nd. This day will be added to the end of the year for teachers only. Students were already set to be out of school on the 22nd.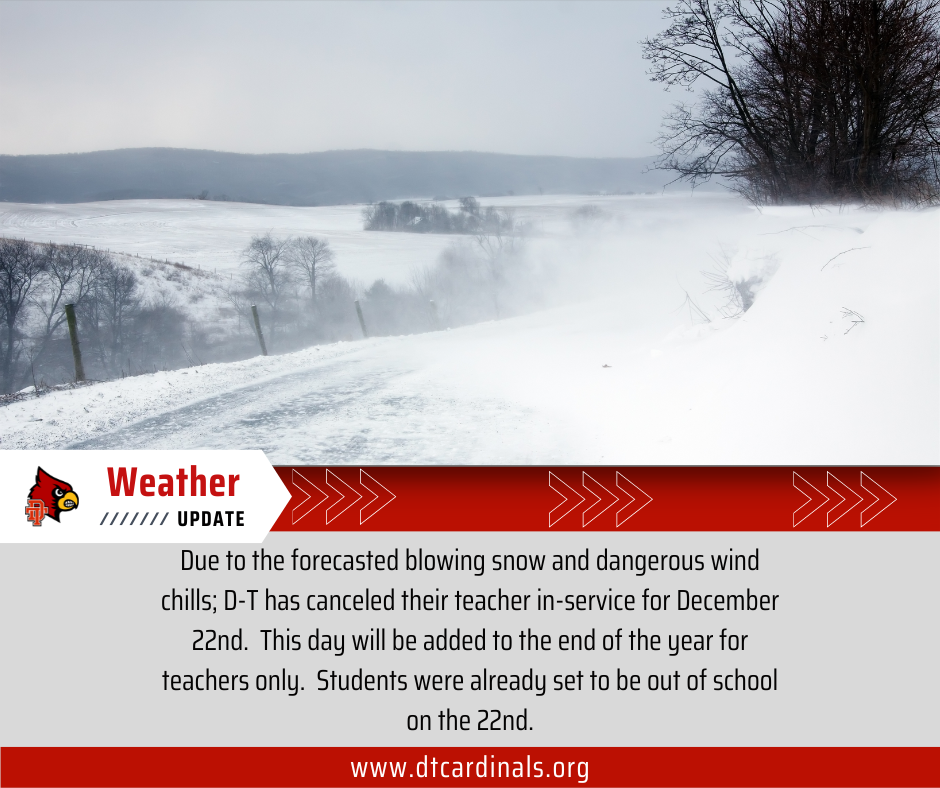 High school choir singing Silent Night. Merry Christmas! #WeAreDT #TheCardinalWay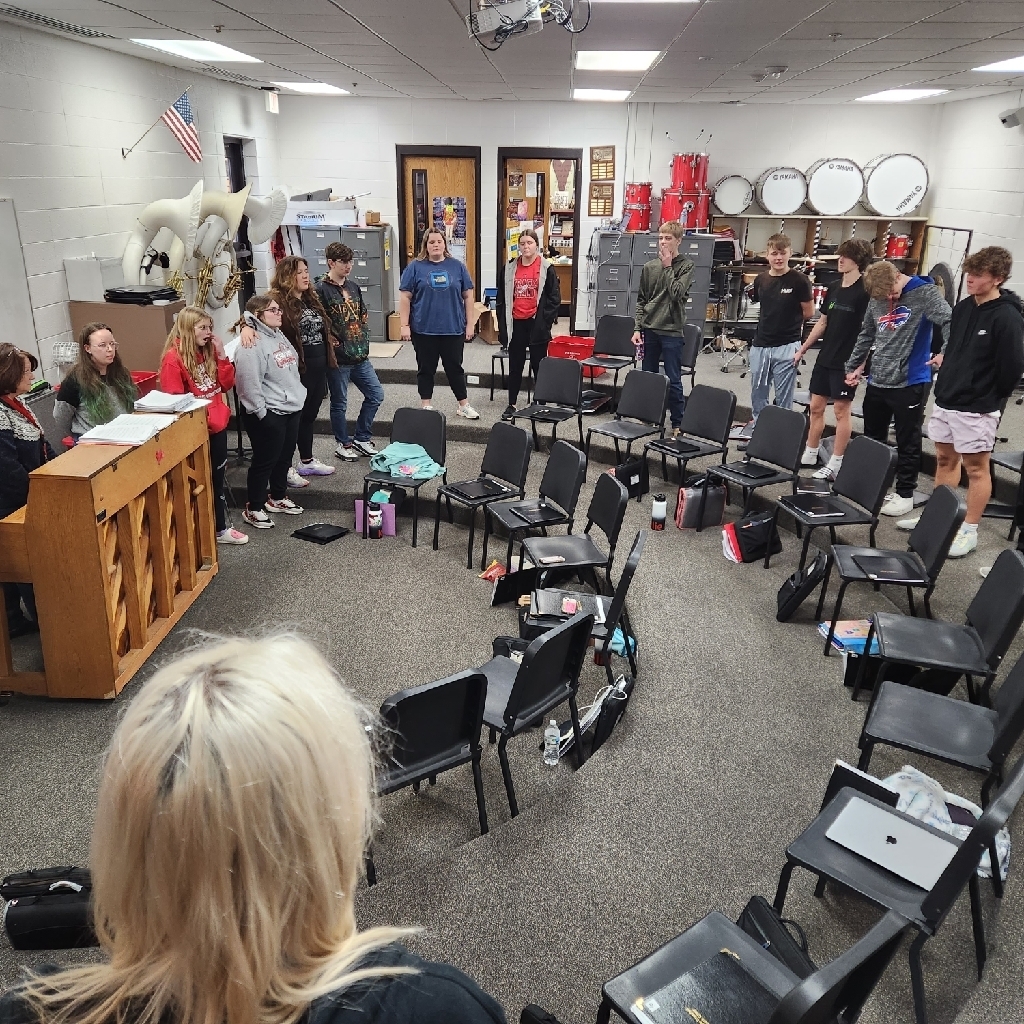 ‼️‼️The DT Booster club apparel store has REOPENED until December 21st! Orders will not arrive prior to Christmas, but support your Cardinals with some gear if you missed the first round! ‼️‼️ #TheCardinalWay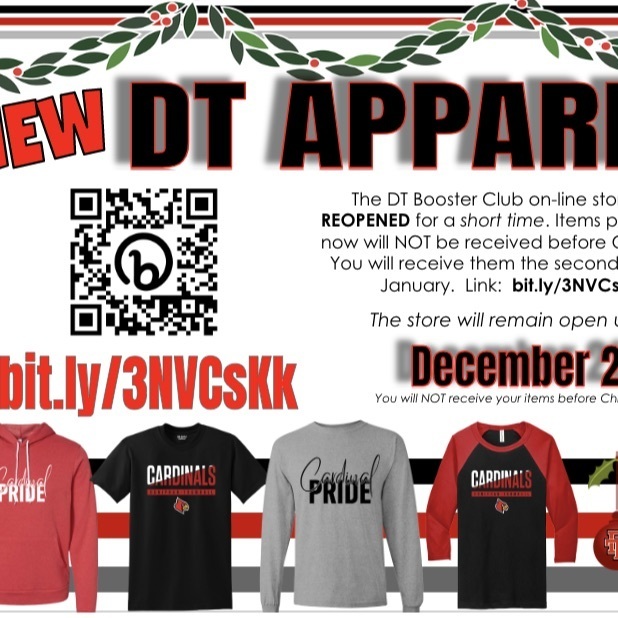 ‼️‼️Reminder‼️‼️The last K-2nd grade basketball session is today from 1:30-3:00. It's FREE! #TheCardinalWay
D-T Public Schools were informed earlier this afternoon that the Village of Doniphan and subsequently, Doniphan-Trumbull Public Schools are under a boil order until further notice. We have taken precautionary measures including: - Turning off water fountains - Posting signage on ice machines as "non-potable" as they are still needed for injuries - Adjusting cooking and serving routines - Securing a limited number of bottles of water for students and staff. Building principals will support students directly as this need arises. - Ensuring we have water for the activities we host on Friday and Tuesday of next week More resources were emailed to families or are available on the school's website. We will continue to collaborate with the Village of Doniphan as the boil order remains in effect.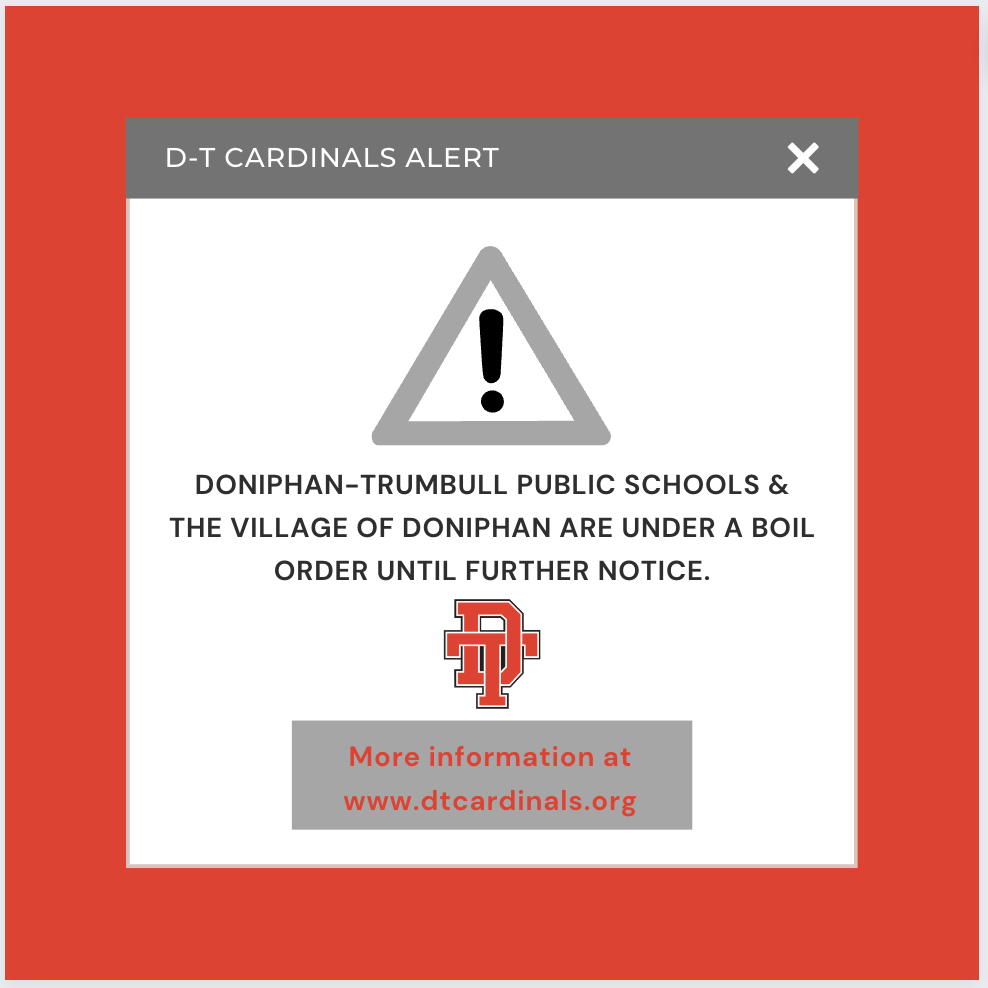 The DT-GICC-HL-WR Crusader Softball Team is currently accepting applications for the Head Softball Coach for the 2023-24 school year. Doniphan-Trumbull, Grand Island Central Catholic, Heartland Lutheran, and Wood River have successfully shared a softball team since 2014-15, one that has been competitive at the state level in class B in the NSAA. Competitions have been held in Grand Island and Doniphan in the past. Questions regarding this position can be directed to Tyler Mogilefsky, Activities Director at Doniphan-Trumbull Public School
tylerm@dtcardinals.org
, 402-845-2282. This position is subject to a veteran's preference and EOE. Application and resumes should be directed to: Dick Ross, GICC Activities Director Grant Island Central Catholic 1200 N Ruby Ave Grand Island, NE 68803 Email:
dross@gicc.org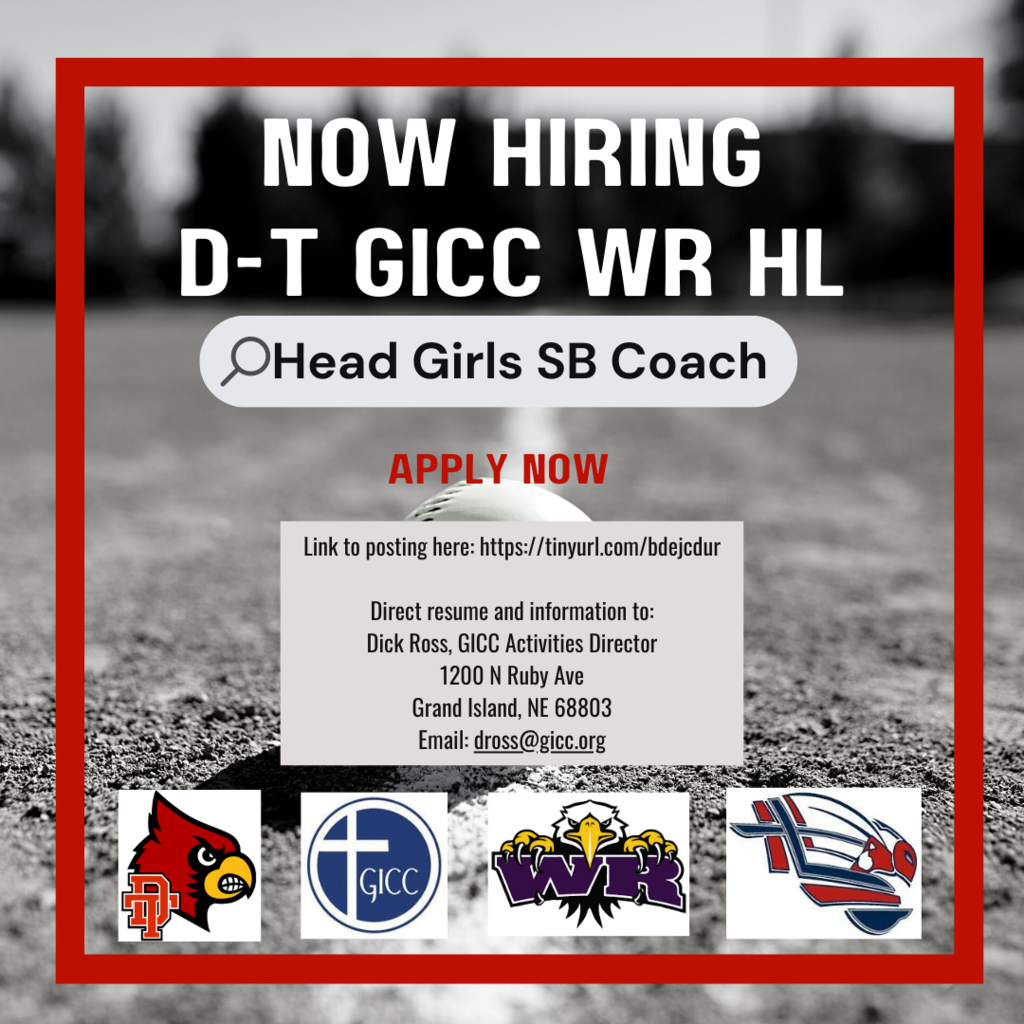 What a performance! The Dance team showed all kinds of spunk tonight with their performance of, "I Love Rock and Roll" by Joan Jet! #WeAreDT #TheCardinalWay 📣👯‍♂️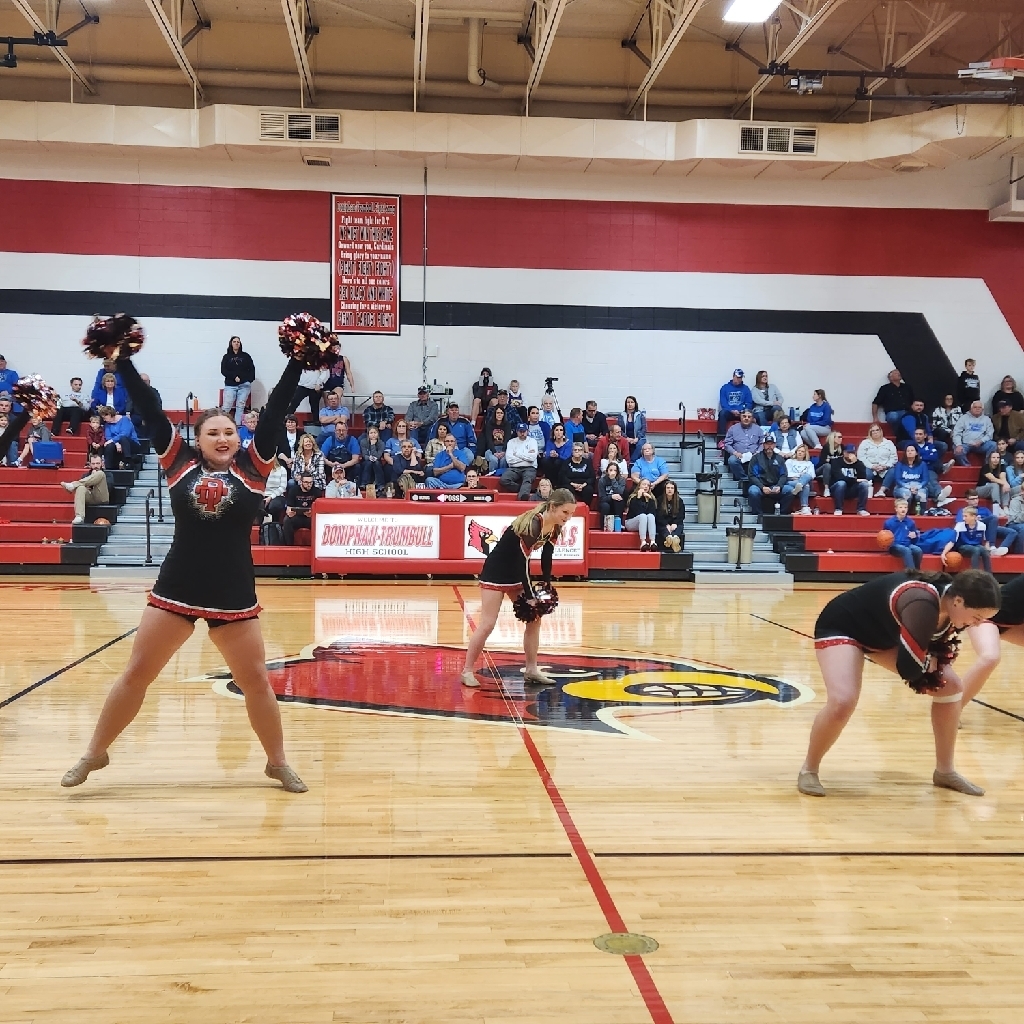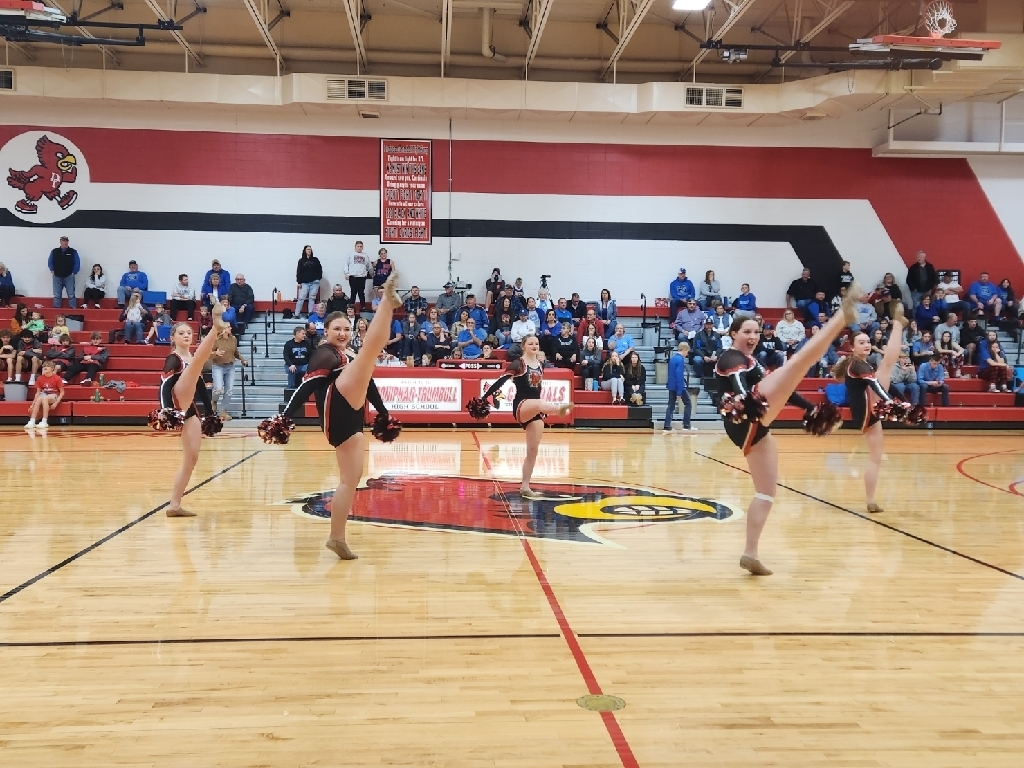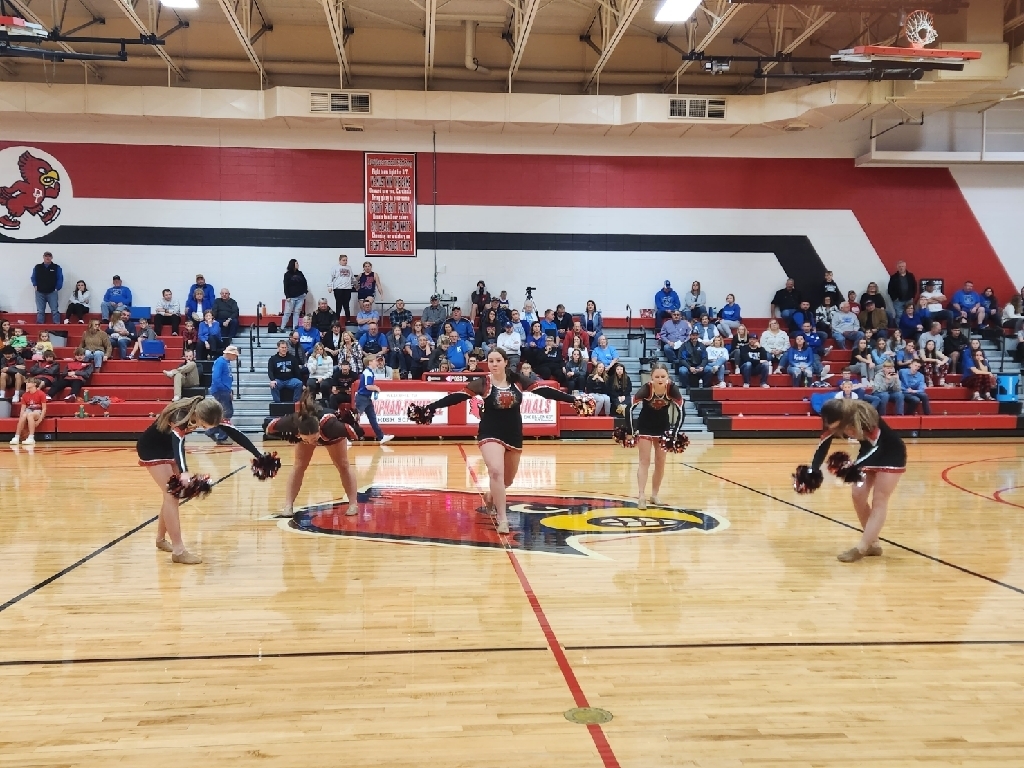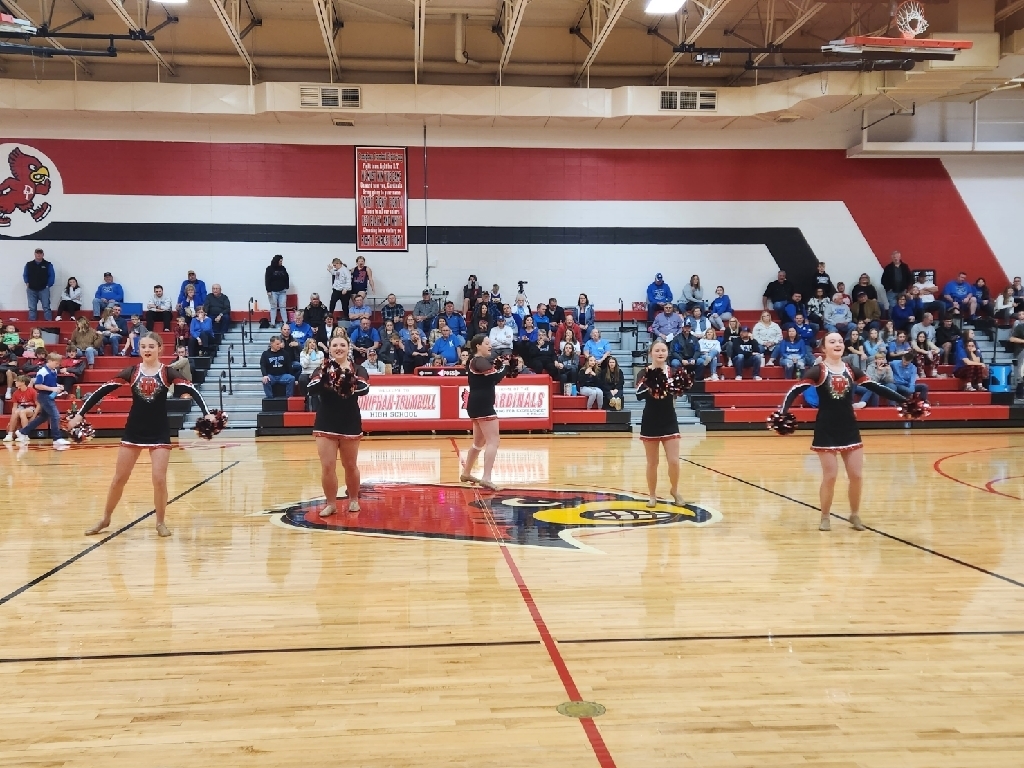 This AWESOME student section cheered the Lady Cardinals to get the W against Kenesaw! And are cheering loud fornthe boys! At half of the boys game its 39 -14 Cardinals on top! #WeAreDT #GoCards 🏀⚫️⚪️🔴🏀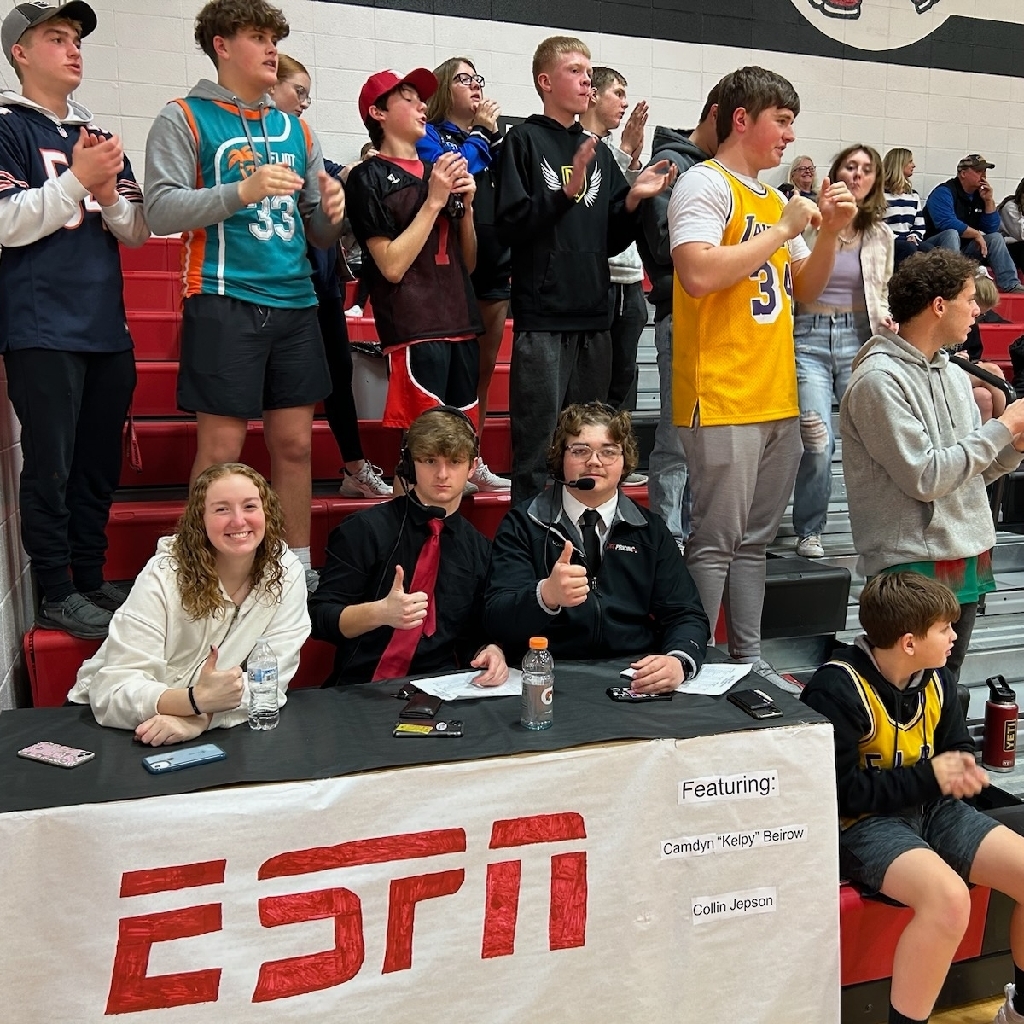 Come out tonight and support your Cardinals! Its Jersey night in the nest! #TheCardinalWay #WeAreDT 📣🔴⚪️⚫️📣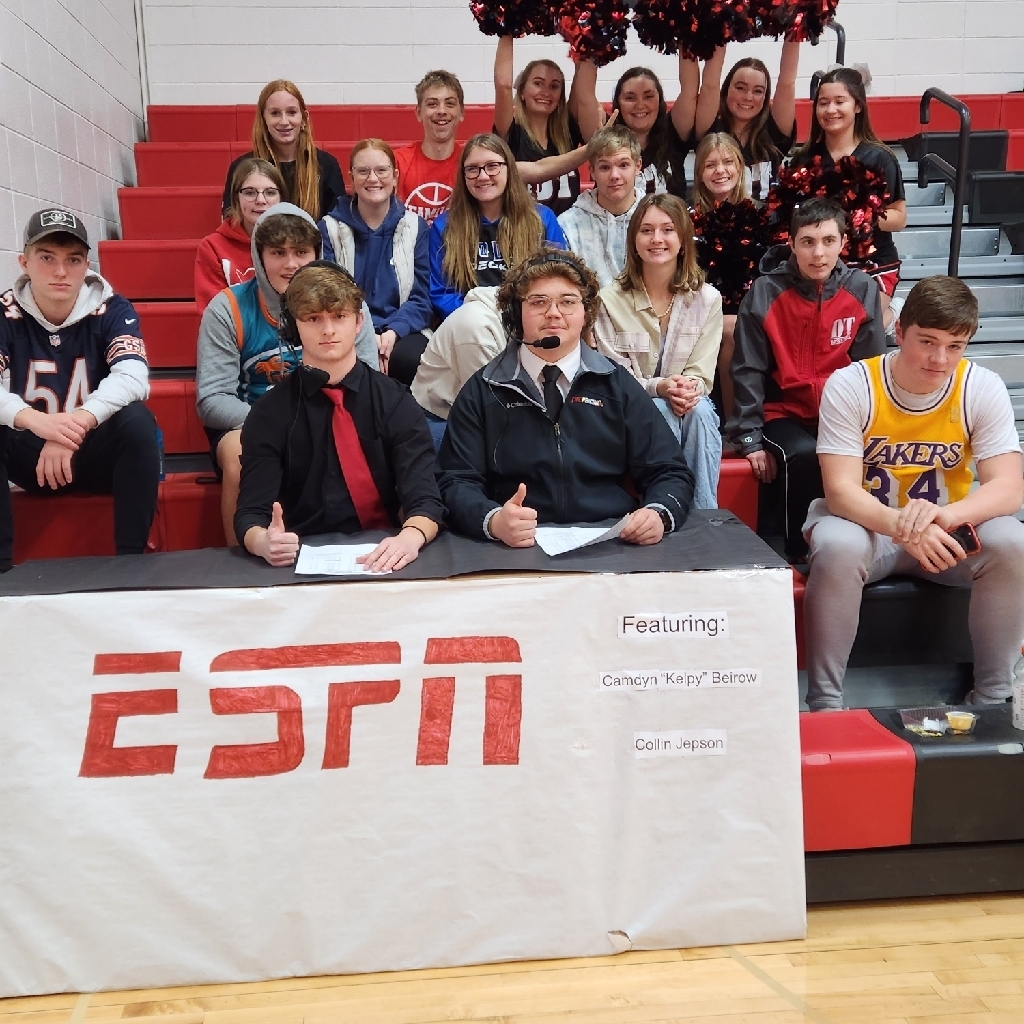 Sophomore Tycen Breckner gets his hand raised in a quarterfinal pin at the Flatwater Fracas in Wood River. On to the semi's!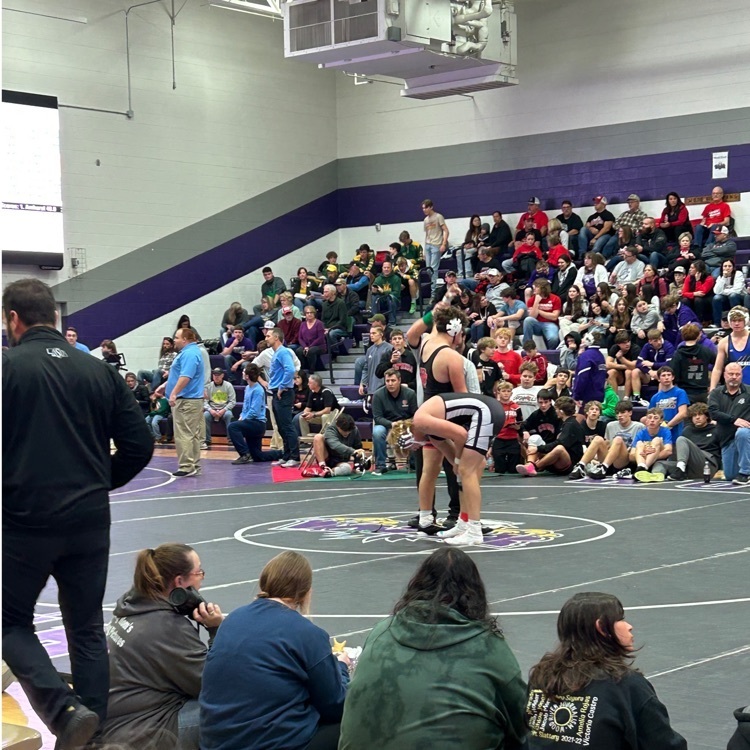 Trumbull spur (9:16 am) is in much better shape thanks to our Road crews and help from Mother Nature. #PenguinWalk #UseCaution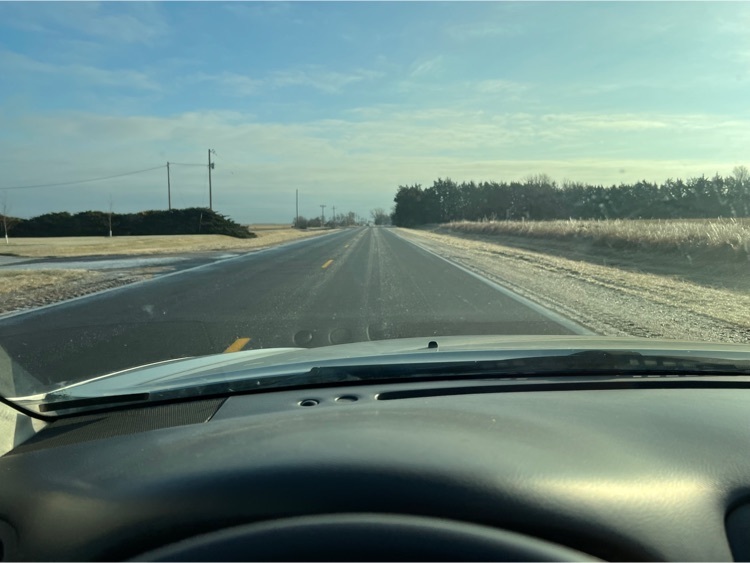 The road reports are improving and the sun is coming out to melt the ice. Please use extreme caution when exiting your neighborhoods, the side roads and neighborhood roads (driveways) are the worst. Our custodial and maintenance staff have the school ready for students and staff. Ultimately, each family please make the best and safest decision for your specific situation. Staff and families, please contact your building principal for specific questions, but the sun is beating down on Platte River Road as you read this. Proceed with caution, walk like a penguin, and drive slow. If students arrive late to school, it will be fine and we will work with families.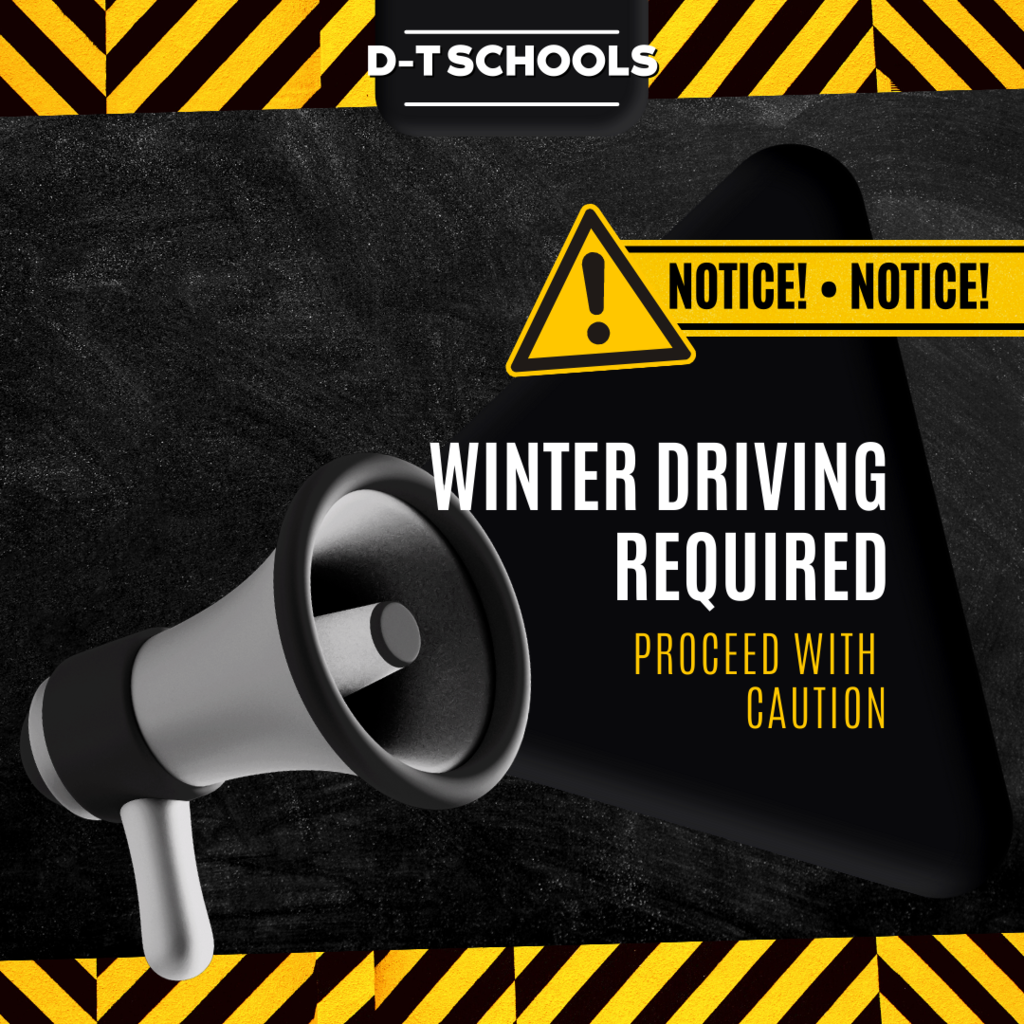 Members of the DT Show Choir, Rhythm in Red, pose after their performance Tuesday. Great job, Cardinals!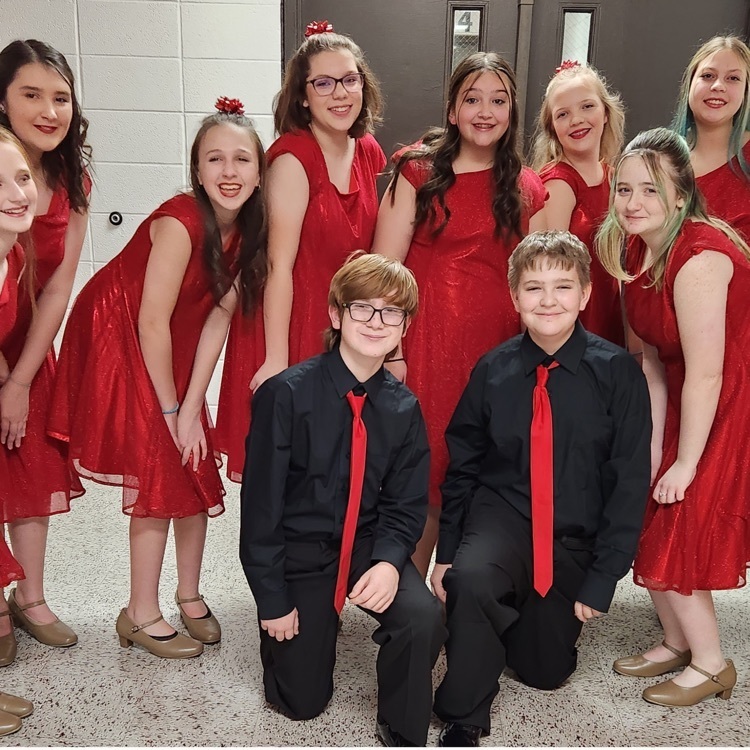 No 3 year old preschool or breakfast on December 9, 2022 due to 10:00 AM late start.